It is an initiative that, linked to awareness and support organizations, offers information and mediation to members, families, students, professionals and the public.

Patrick Ryan talks to us about groups related to concepts such as spiritual abuse, high demand or pressure groups, manipulation, and coercion, as well as post-cult trauma, recovery, knowledge and connection, deradicatization and exit.

CultNEWS101, the resource we are talking about, is promoted by Patrick Ryan and Joe Kelly. We talk with Pat Ryan, who has been a connoisseur since 1984, about advice on recovery in the way out of cults, in intervention and mediation, consultant in the area we are talking about. He was part of a Hindu cult group, and when he sees his sister in a Christian group of risk, he worked so that she would leave.

With wide training in this field, Patrick Ryan is co-founder of this initiative linked to the International Cultivation Studies Association (ICSA), the Canadian association Info-Secte / Info-Cult, and the British organization Inform. A proposal that references a long series of articles, in their webs and channels, and documentation resources, about what we call sects or cults. It also offers information and support to people through the initiatives Intervention101, Cult Mediation and Cult Recovery 101. They also work in denunciation, and also in prevention.

These organizations offer support to members, media and students, and to families. Experts from these organizations speak now about concepts such as emotional abuse, economic abuse and sexual abuse, in these contexts, indoctrination, as well as political cults and the use of manipulation techniques, in addition to the aforementioned concepts, when referring to sects. Some media also talks of closed subcultures.

There are many concepts, what is the common denominator? "I agree with the idea that it may be the will to control the other with specific objectives, exploiting vulnerabilities, with interests that may be alien to the member. But it is not always this way."

Pat Ryan and Joe Kelly began collecting information, on paper, about sects and cults, later picked up on line, and offered it. "We work with different points of view, from the point of the former members to the perspective that has the group of itself, and family members, and experts in the fields of sociology, psychology and related disciplines». "We want to understand, in order to intervene, to help ex-members and families, it is a complex issue. Also to prevent and offer tools to educators».

The anti-cult movement has achieved no much success in the dissolution of groups, we comment, but it is successful in reducing damages, facilitating changes, "especially working to create and maintain connections. Connections of members and former members with different reality from that of the group, and especially with their more natural and healthier environment, family, friends, and mediators and people who can offer support. "

This July, the annual ICSA Conference took place in Philadephia

The next conference, in July 2019, will be in Manchester, United Kingdom. One of the associated activities in which Pat Ryan has worked in the past conference is a bus tour that has visited sites significant by sects in the Philadephia area, United States. He does a positive balance, more than 300 people participated in the conference, with a significant percentage of ex-members, and of these, a half born and / or raised in high demand groups. "We tried to see how these places are, how is it inside, we have even visited restaurants. Some of these groups no longer exist. ". I have also asked him about a series of Netflix on this subject, Wild Wild Country.

When I ask him for groups subject to study with a higher incidence in the United States, we speak of hate groups and extreme right, named alt, linked, but not always, to religion; also with ideological motivations, political cults. Groups of both the Catholic spectrum and the Evangelist range, specific groups or congregations within religions. Recruiting online is a trend. CultNews101 informs about this recruitment online, as well as the interaction by telephone. Scientology, Tvind Moviment, Transcendental Meditation and Asian-based movements and oriental practices are also in the conversation. We talk too about mindfulness and alternative medicines.

With the exception of the trends, cults, in which the risk of damage is clearer, Patrick Ryan insists that it is about several non-large groups, particular groups, within these large cults or tendencies, where cult is used and become groups of risk of personal injury.

We also talk about NXIVM, an extensive North American organization self-represented as a group of personal growth, self-help and training, many of whose leaders are now in jail and have trials these days in the United States, for cases of sexual trafficking, labor traffic and other crimes, some economical ones. Many people, however, still believe in, explains Pat Ryan. About type of movements, he send me an article by Michael D. Langone, PhD and director of ICSA, which makes a context, and talks about the need for scientific research on the positive and negative incidence of this practices There is not enough research.

The existing research "suggests that a small but not insignificant number of people are psychologically damaged." Ryan himself proposes as a research line the fact that "at least a considerable minority of those who join cults are negatively affected."

He does not make much difference between the United States and Europe

Patrick Ryan has also worked with organizations in France, Belgium and the United Kingdom. Organizations that offer information and awareness-raising work, and support for affected people and families. An organization that works in the ICSA line is Atenció i Investigació sobre Socioaddiccions (AIS), which add the concepts of social addictions or behavioral addictions, and also offers support and information. The latest AIS study on sects and social additions in Catalonia, in collaboration with the Ministry of Health of the Catalan government, estimates in 88 abusive groups those that have influence, basically of esoteric type, religious groups, and syncretic proposals.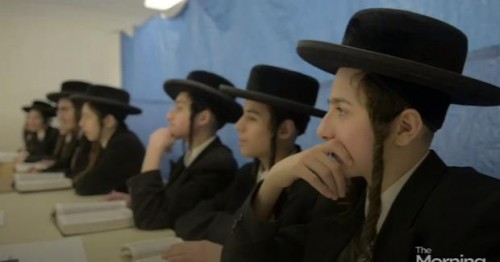 Joves jueus hassidics expulsats, pel jutge, del seu espai llogat a Quebec, per queixes del veïnat, font CultNews101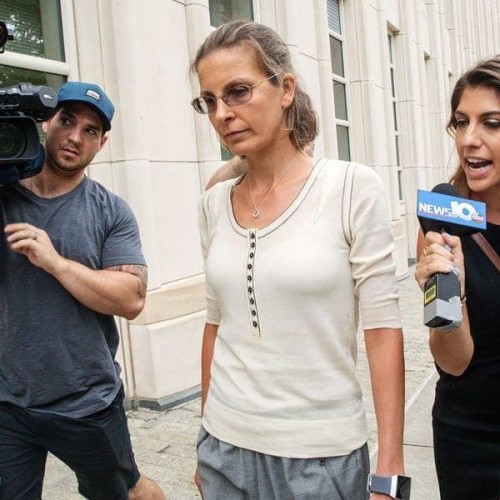 Fundadors de NXIVM a judici, font CultNews101





Patrick Ryan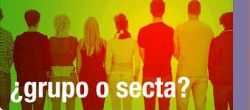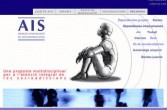 Atenció i Investigació de Socioaddiccions




Membres d'una església baptista homòfoba, font CultNews101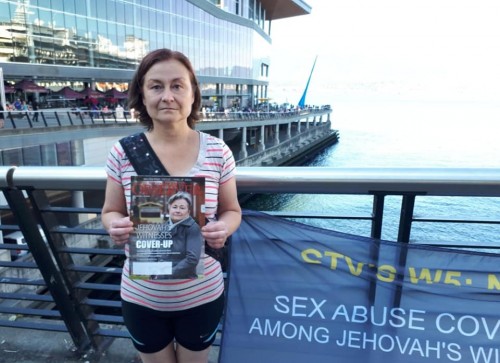 Denúncia d'abusos sexuals a Jehovah's Witnesses, font CultNews101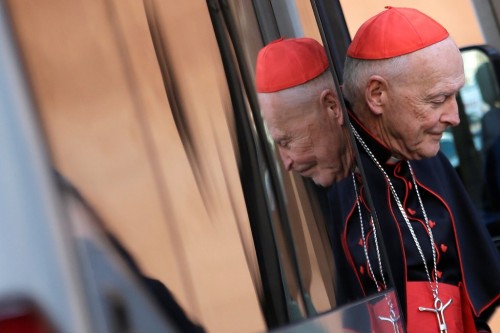 CultsNews101 presta atenció a la pederàstia i l'encobriment en l'Església catòlica, font Max Rossi/Reuters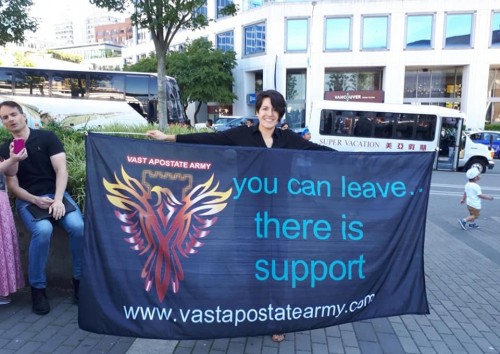 Suport a qui vol deixar un grup religiós, font CultNews101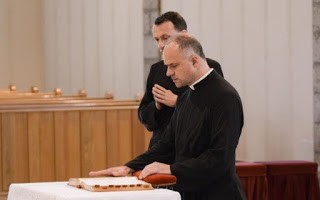 Moviments ultracatòlics, subjecte d'estudi, font CultNews101

Next ICSA Conference, July 2019: Coercive Control and the Psychology of Influence across Comparative Contexts – Implications for Policy, Practice and the Criminal Justice Process