First, few notes. Then press release

.

Note: For Occupy Silicon Valley, we're going after the BIG FOUR: Amazon, Google, Facebook, and Apple... with a special prank for each.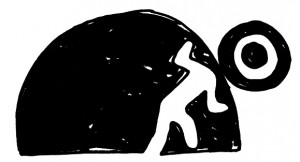 Note: Apple knows not only where you live, but all of the places you go to, through the magical system of location data. Why would they want to know all about that very personal information? To offer you better suited advertisement and make you CONSUME even MORE :) You can turn off location data on iOS in Settings > Privacy > Location Services > System Services. You can also "limit" targeted advertisement: Settings > Privacy > Advertising. However, Apple always finds its way around to know where you are at every minute of your day, even with your location data turned off, through Wi-Fi spots or traffic GPS. Take back your free-will. Disconnect from the branded addiction, connect back to reality for a moment and claim back your time. Smartphones, MacBooks, Tax Evasion — Apple's got it covered. Apple holds 250bn in profits offshore.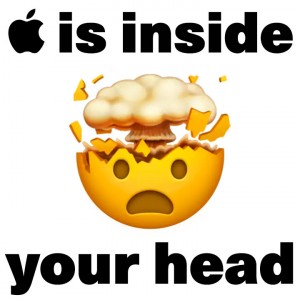 Note: According to various news distribution services, the "subversive content" of our #OCCUPYSILICONVALLEY press release has been deemed "unfit for public consumption". One company refused to touch it because Google and Facebook are among their clients; another said the content was too controversial for them to take our money and get the word out about our campaign worldwide.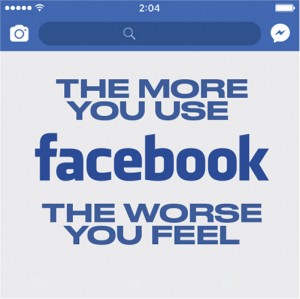 Press release. Important? The Anarchists Who Ignited Occupy Wall Street Seven Years Ago Are Now Calling For #OCCUPYSILICONVALLEY

Seven years after igniting the global phenomenon of @OccupyWallSt, Adbusters Media Foundation is launching #OCCUPYSILICONVALLEY, an ambitious, global blowback campaign against Big Tech's four most powerful corporations—Alphabet (Google), Amazon, Apple, and Facebook—that dominate so much of our social, political, and emotional lives.

On Monday, September 17th, millions of people around the world, in millions of different ways, will unleash a one-day flood of memes, posts, pranks, tweets, and statuses—each of them overflowing with everything Silicon Valley wants to keep offline.

"Our aim is to shut down Big Tech for a day," says Adbusters' Editor-in-Chief Kalle Lasn. "We want to teach Mark Zuckerberg, Sergey Brin, Jeff Bezos, and the rest of Silicon Valley a lesson they will never forget: We the people—not you—rule the internet."

First, September 17th will be GOOGLE NO SEARCH DAY: Occupiers will forego the omnipresent search engine's services for 24 hours . . . Only one soul-searching question will still flood Google servers: "Does google do evil?"

An uncanny lull will descend upon amazon.com when the people decide to BOYCOTT BEZOS. Some boycotters will go to amazon.com anyway . . . to fill their carts with giant orders, only to abandon them before checkout.

Facebook users will demand payback for the billions of advertising dollars Zuckerberg's platform makes off them every year. They will "Report a Problem" and attach an invoice—billed to CEO Mark Zuckerberg—detailing the steep price of the personal detriment his algorithm has cost them.

Meanwhile, in the physical world, Apple stores everywhere will have their glossy windows swamped with subversive stickers and slogans that draw attention to the company's scandals of enforced obsolescence, dodged taxes, and flouted labour laws.

For millions who just want a break from the daily digital madness, September 17th will become DO NOTHING DAY: They will leave their devices at home and find out what it feels like to live without dead time, to be magically present in the moment again.

On September 17th, we take back control of our lives and minds. We flip the power balance. For one day, we make the internet ours again.

Founded in 1989 by Kalle Lasn and Bill Schmalz, Adbusters Media Foundation is a global collective of writers, activists, designers, artists, philosophers, poets, and punks. Adbusters is known for spoof ads, culture jamming, sparking the global rituals Buy Nothing Day and Buy Nothing Christmas, and for igniting Occupy Wall Street seven years ago.

Check out https://www.adbusters.org and http://abillionpeople.org to find out more. This is our chance to make the internet ours again . . . let's turn this press release into a call to action.